Cabico's Inspiring Looks for the 2023 Fall Season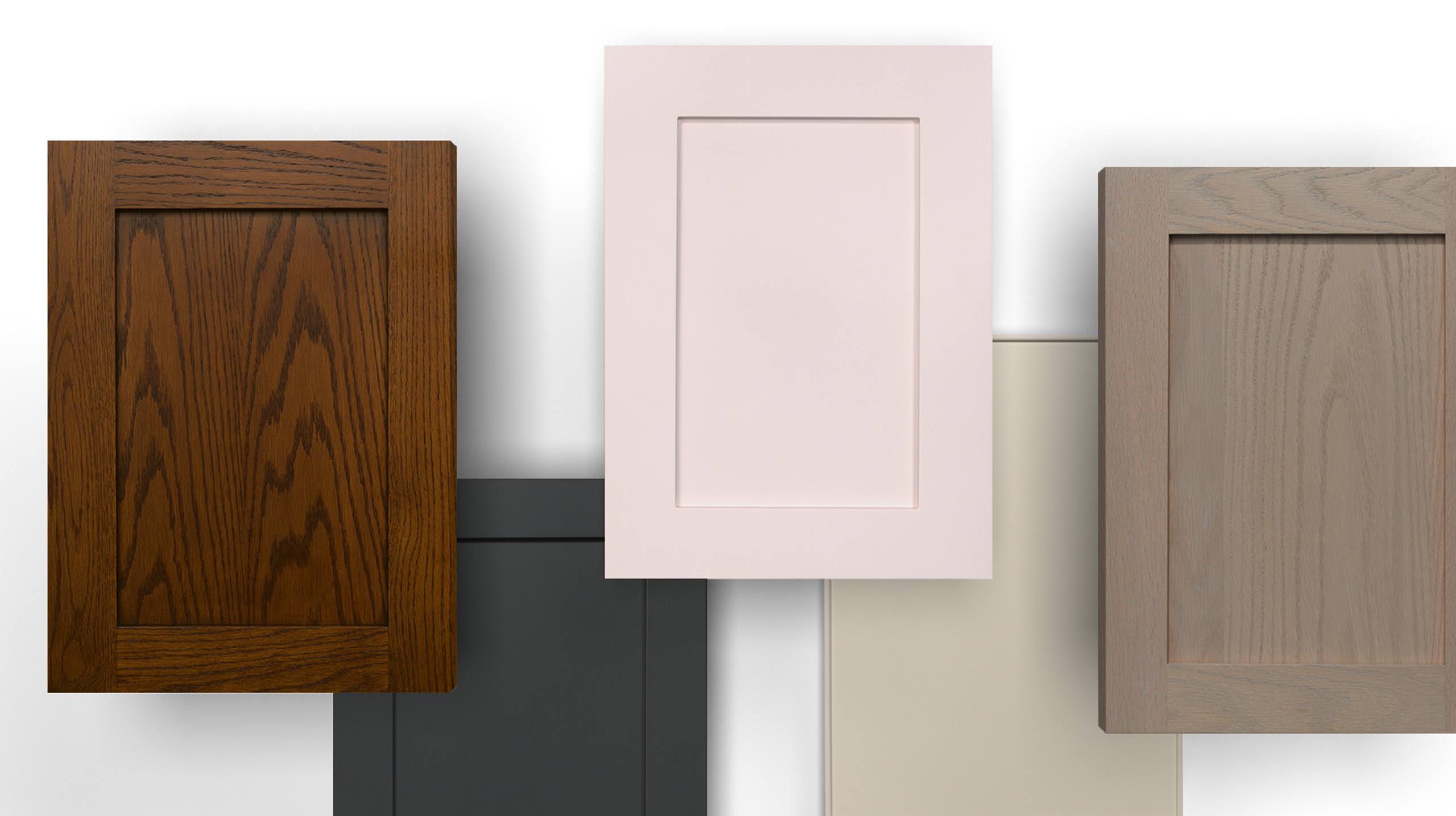 Crafting the perfect ambiance for a space requires a creative spark—and with Fall just around the corner, Cabico has something special in store for you. Our lead designer, Cindy Raymond, has curated three exquisite mood boards for Fall 2023. They are visually captivating and will certainly stoke your imagination, helping you seize the ideal style orientation for your next projects.
Cindy's inspiring looks draw from her observation of emerging trends and from her internal perspective. Each mood board has been meticulously designed to resonate with various homes and their atmospheres.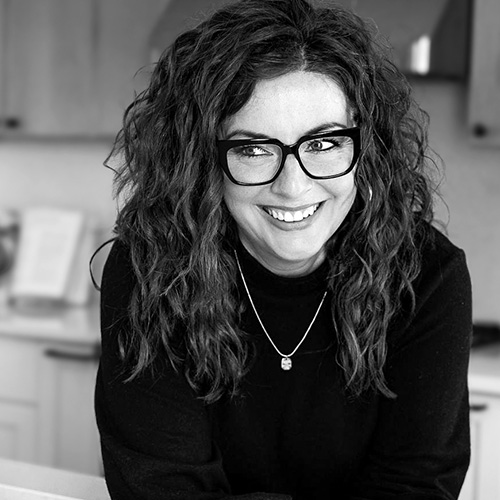 Cindy RaymondIn-house Design Expert
Scandinavian Elegance With a Modern Twist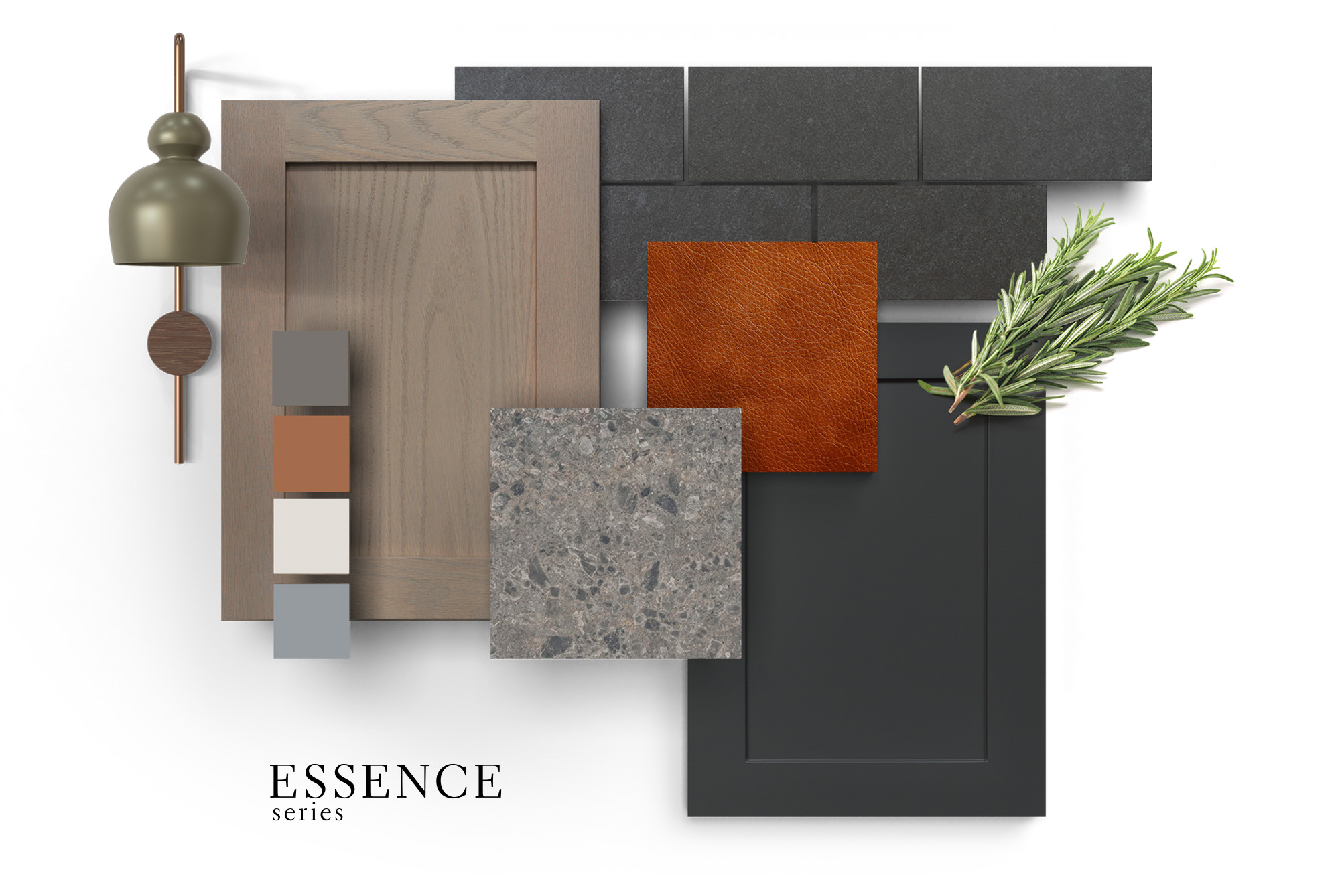 Using the neutral hues of Tranquil Twilight and Kona on Oak Flavor doors, this design is all about redefining elegance with earthier tones. The spray stain Kona, in particular, does wonders for the space. It accentuates the natural grain of the oak, adding a delightful rhythm to the room.
It's a canvas where accessories and nuances play the lead. The special twist? A bold countertop with terrazzo effects paired with a Scandinavian-style light fixture in a contrasting hue. And when rust and leather textures are added into the mix, the result is a kitchen that's not just aesthetically pleasing but also incredibly warm and welcoming.
Essence Series products featured in this mood board: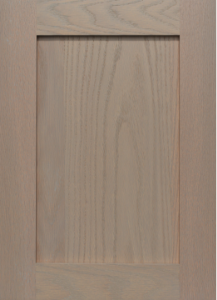 SPECIES Oak
DOOR STYLE Flavor
FINISH Kona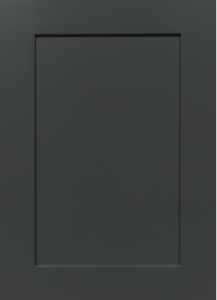 SPECIES Oak
DOOR STYLE Flavor
FINISH Tranquil Twilight
A Soothing Sanctuary for Timeless Moments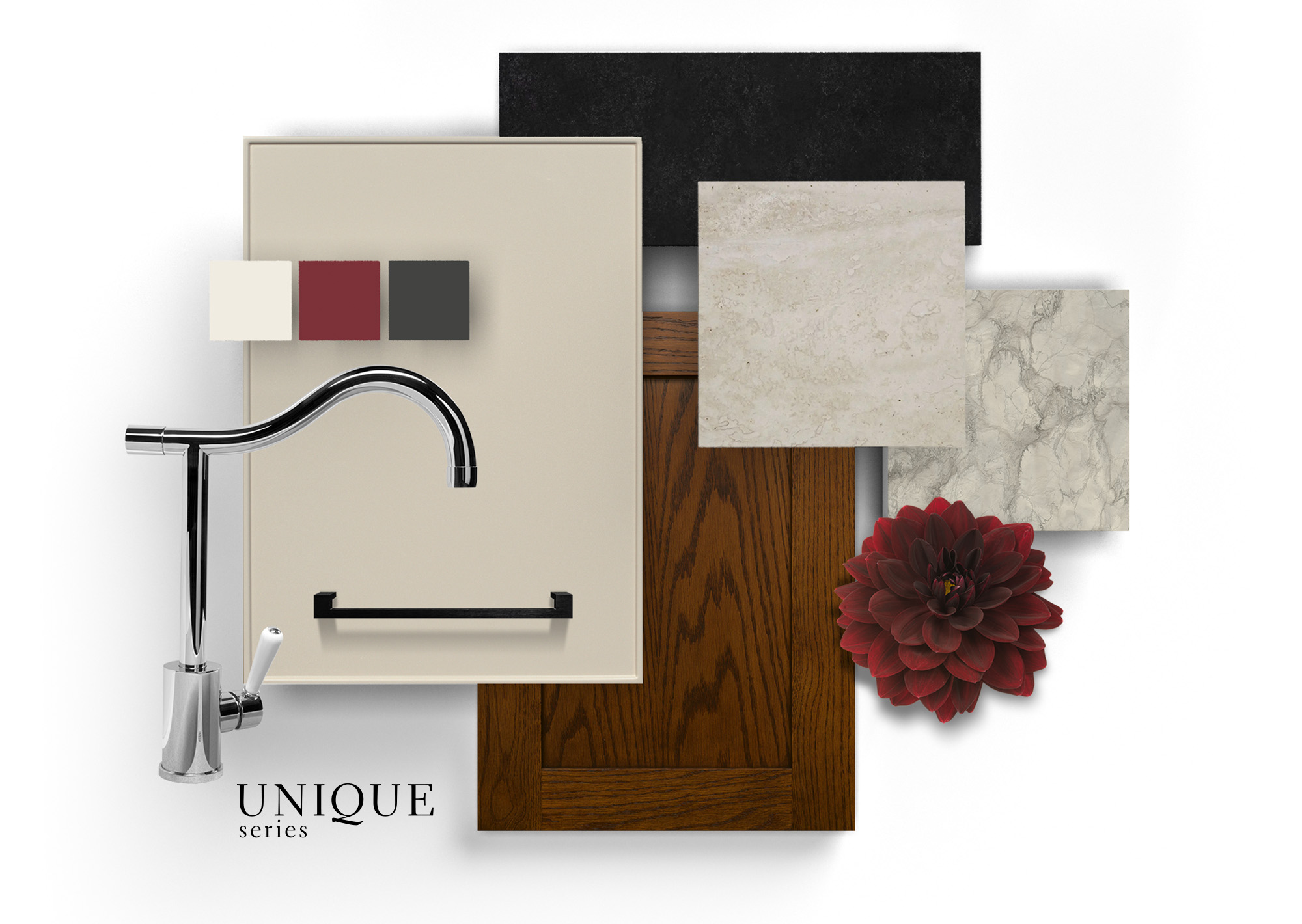 To design a space that radiates tranquillity and warmth, the combination of Oak Brownstone's wiped stain with an Antique glaze and the serene cream lacquer of Soothing Sand takes center stage. Brownstone's rusty undertone ensures that the ambience remains a timeless classic. A bold black floor or countertop commands attention without being overpowering and adds a cozy depth to the space.
The Soothing Sand 9500 sleek door seamlessly blends with the solid wood 600 door in White Oak, further enhancing the room's softness and muted atmosphere. The pièce de résistance? Introducing rich grape and Bordeaux hues for moments of relaxation, ideal to enjoy the occasional glass of red wine.
Unique Series products featured in this mood board: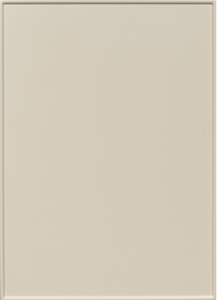 SPECIES MDF
DOOR STYLE 9500
FINISH Soothing Sand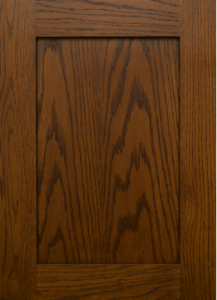 SPECIES Oak
DOOR STYLE 600
FINISH Brownstone
A Feminine Oasis for Refreshing and Relaxing Retreat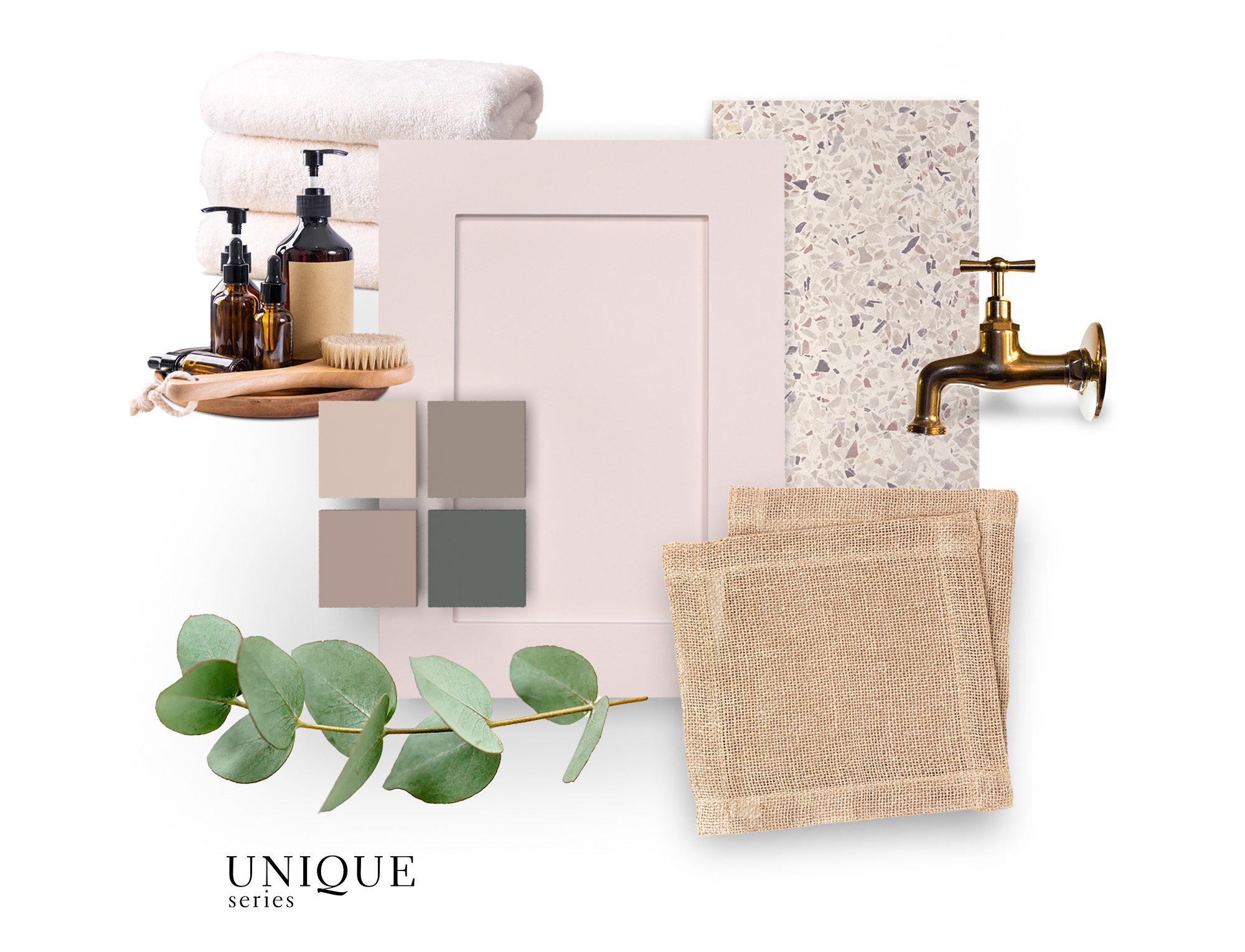 Have a client who is envisioning a touch of femininity in a bathroom or powder room? Smitten, a delicate pink lacquer on an MDF 8050 door, crafts a space that's romantic, fresh, and cozy. Celebrating ageless beauty, pink remains the quintessential color to add a hint of charm and grace.
But it's the accompanying colors that truly set the scene. When harmoniously combined with shades of eucalyptus green and deep silky beiges—and complemented by soft, fluffy ivory towels, the bathroom transforms into a haven reminiscent of a luxurious home spa.
Unique Series products featured in this mood board:
SPECIES MDF
DOOR STYLE 8050
FINISH Smitten
Cindy's latest mood boards exemplify the art of tailoring spaces to mirror individual personas. From the confident play of contrasts in the first design to the soothing palettes of the latter two, there's a story for every homeowner. Because with Cabico, it's not just about designing spaces—it's about creating experiences and memories.